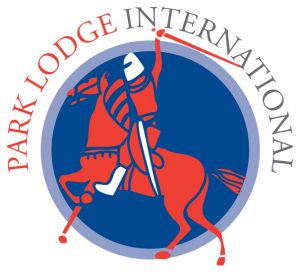 Richard Baker A.M.I.R.T.E., A.M.S.O.E., Hon.M.I.V.R., M.Inst.Pet.
Was until recently Chief Fire Officer for Dar es Salaam, Tanzania & Nairobi, Kenya after setting up from scratch a fully functional fire, rescue and ambulance service including a fire investigation team based on UK standards. This now covers much of East Africa as well and includes air ambulance response covering some 588,000 square miles. Richard was co-author of The Energy Institute's code of practice on the product and vehicle recovery of low flash products transported by road tanker and was founder of the International Vehicle Fire Investigation course that has been running for 19 years. He is an Associate Member of the Institute of Road Transport Engineers, Associate Member of the Society of Operational Engineers and an Honorary Member of the Institute of Vehicle Recovery. He is also author of the Police Blue Book on dealing with HAZMAT incidents, author of the risk management distant learning BSc programme for the University of Hong Kong, author of the Police and Forensic Science Fire Investigation handbook and Exercise Director for the Foreign and Commonwealth Office Counter Terrorism Exercises in Central and East Africa.
Kieran Reilly. EngTech TIfireE.
Kieran is a current serving whole-time Fire Officer with 18 years' experience. During this time he has attended many vehicle fires both accidental and deliberate ignition. With an extensive background in the construction industry Kieran went on to study fire engineering with the Institute of Fire Engineers and in 2016 gained his V.R.Q in fire engineering. He then studied fire safety management and risk assessment with Park Lodge International and attended the International Vehicle Fire Investigation course both as a delegate and on future courses to become directing staff. Kieran has been actively involved in the design of and rolling out of training in evidence preservation within his brigade as well as actively seeking safer ways for firefighters to deal with incidents, part of this has included research in to the dangers involved with fighting fires involving lithium ion battery cells.
After finishing High School Paul went on to study Environmental Management with a bias to woodland management after gaining all his certificates in the use of a chainsaw on all size trees and working at height. Paul went on to start his own forestry business.
After many years he was offered a employment as grounds manager on a developing stud farm. He took control of the land management including building development and soon became heavily involved with the horses too. Although his main role was the land management and machinery maintenance, Paul soon established himself as a top stud manager. As with everything Paul undertakes, he applied his considerable intelligence and attention to detail to this additional aspect of his remit and this resulted in his winning a national and highly prestigious award in 2009.
A year later, having left the stud, he had the idea to develop a cold cutting, fire fighting tool and using all his experience and contacts from his many previous work contacts, he built the first unit and achieved a cold cut through stone and metal. Since then he has honed his skills and has developed and patented the new Nimbus Fire Fighting system. He constantly reviews his products and is very involved in research and development. His ability to communicate effectively has resulted in a wide base of contacts which allows him to formulate prototype concepts which keeps Nimbus Fire Fighting Solutions constantly ahead of competitors.
Despite not having any background in fire fighting, Paul has quickly grasped the principles and has made a particular study of the science of water misting as an effective and impressive fire fighting technique.
I am Nimbus Bear. I joined Park Lodge International in September 2012 during the Vehicle Fire Investigation in Nenagh, Ireland. I was rescued by Paul Baker from a vehicle which was to be burnt for the course and named for the Nimbus Units invented by Paul.I have travelled extensively in UK, Tanzania, Kenya, Ghana, France, Belgium, Monaco, Saudi, India, Germany, Sweden, Slovakia and The Netherlands as well as my native Ireland. I have had many experiences from Scuba diving to being licked by a giraffe and have been promised a ride on the flight deck of a European BA flight. I now have my own passport as well, so no stopping me.My role within the company is primarily fund raising for worthy causes but I am also an Ambassador, facilitating meet and greet sessions.